Events for 2018 starting soon…watch this space for updates…mean time it certainly was a busy 2017 with touring in Corsica, Ireland, Germany and Jamaica, as well as all over the island of Cyprus.
Here's some special memories from a very special year…
With temperatures hitting over 40 in Cyprus Haji Mike 'ridin' West' to Ireland for 3 dates promoted by Warren Roots of FlirtFM
Then  back to Larnaca on 15th July for a delicious Caribbean Flavours 2 Session at Beers Barn Art Bar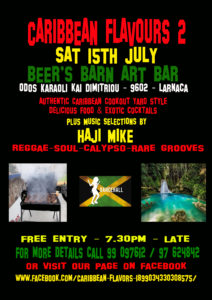 July rounded off with a guest spot up in the hills on High Station Sound System with Dub Thomas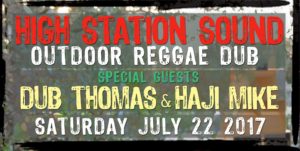 August  busy busy too with a live acoustic set at The Annual Reggae Sunjam on 13th August in Pomos.
Plus a special live acoustic show on Monday 14th August at Val's Place in Gialia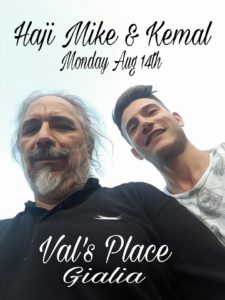 September a special session with LeoSan from Direct Impact Jahpan alongside High Station Sound and Dub Thomas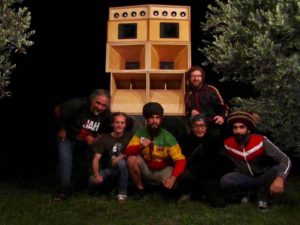 What a month October was Gibsy Rhodes, Warren Roots, DJ Skev & The Highgate Rockers all at a wonderful live gig at Enallax in Nicosia…
November was special…a trip to Jamaica…lots of events…linking with people and taking in the vibes
December ended with a couple of events including High Station Sound @ Ithaki in Nicosia, along side  and a special Boxing Day Session at Basilica in Paphos with the soulful songstress Isabel Roberts from the UK.
        A whole year in pictures full of wonderful memories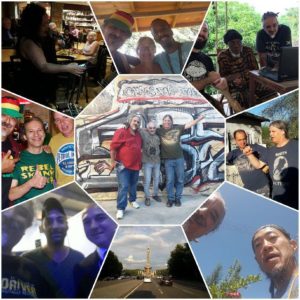 ---
Past Events

Scarabeo State of Reggae @ Ithaki
Japan – From Cyprus to Fukushima with Med Dred & Direct Impact  2013