Its certainly been a busy year events wise, with touring in Corsica, Ireland, Germany and Jamaica, as well as all over the island of Cyprus. Here's some memories from 2001
With temperatures hitting over 40 in Cyprus Haji Mike 'ridin' West' to Ireland for 3 dates promoted by Warren Roots of FlirtFM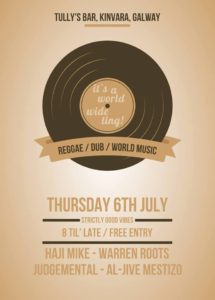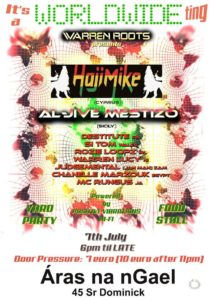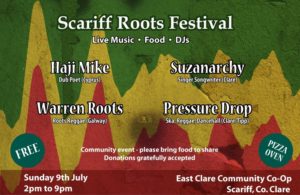 Then  back to Larnaca on 15th July for a delicious
Caribbean Flavours 2 Session at Beers Barn Art Bar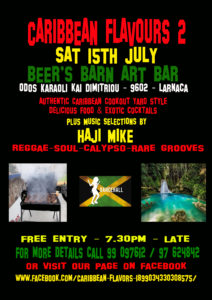 July rounded off with a guest spot up in the hills on High Station Sound System with Dub Thomas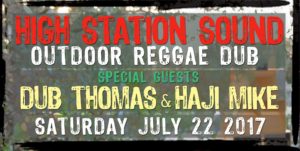 August  busy busy too with a live acoustic set at The Annual Reggae Sunjam on 13th August in Pomos.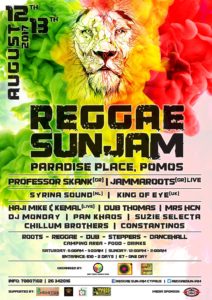 Plus a special live acoustic show on Monday 14th August at Val's Place in Gialia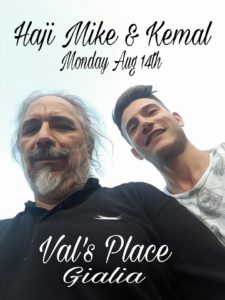 September a special session with LeoSan from Direct Impact Jahpan alongside High Station Sound and Dub Thomas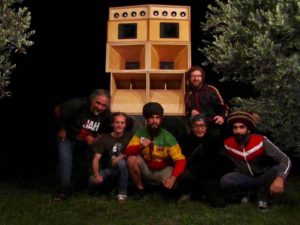 Then came Gibsy Rhodes, Warren Roots, DJ Skev & The Highgate Rockers – what a month October was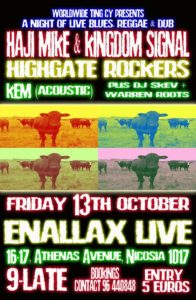 with a wonderful live gig at Enallax…
November was special…a trip to Jamaica…lots of events…linking with people and taking in the vibes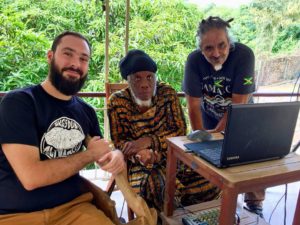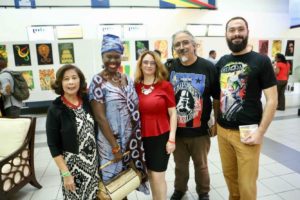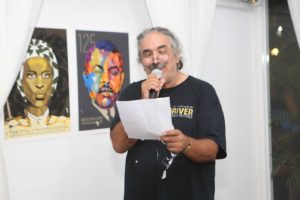 December and 2017 ends with a couple of events at Ithaki in Nicosia, along side High Station Sound. Also Scarabeo State of Reggae and a special Boxing Day Session at Basilica in Paphos. We end and start a special new years eve party session…more details to come….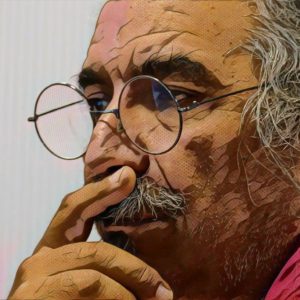 ---
Past Events

Scarabeo State of Reggae @ Ithaki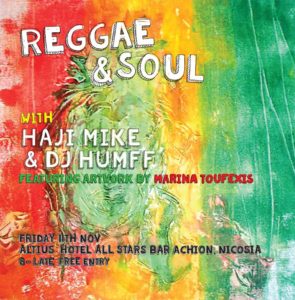 Haji Mike & Dj Humff – Reggae & Soul @ Alltius Hotel, Nicosia Fri 11th Nov – with art works by Marina Toufexis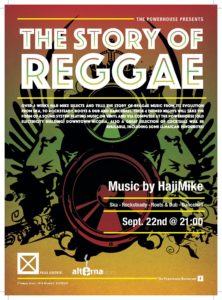 4 Weeks @ The Powerhouse in Nicosia telling The Story of Reggae through music selections
22nd Sept – Ska – 29th – Rocksteady  6th Oct – Roots/Dub 13th Oct Dancehall
---
Vals Place Sat 17th Sept  – Acoustic Set in a beautiful spot on the northwest coast of Cyprus

---
Dj Humff, Talal Tbone & Haji Mike BFBS Radio Charity Gig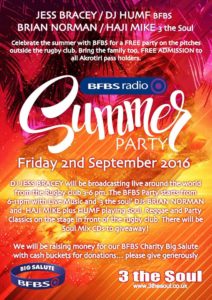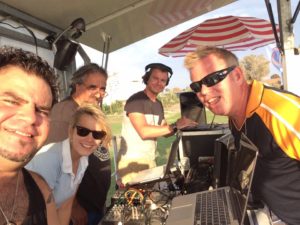 ---
Reggae SunJam 2016 – Paradise Place 13th-14th August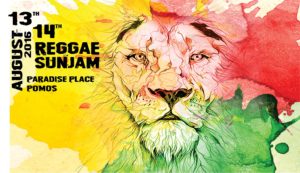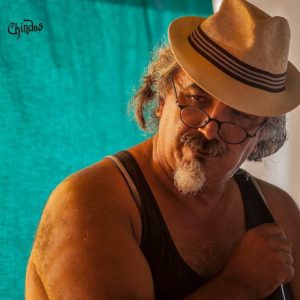 ---
Reggae in The Mountains V – Kyperounda 2016

---
3TheSoul Paphos 2016

3TheSoul 'Goodfellas' with Omar
---
Haji Mike's Summer Party – London July 2016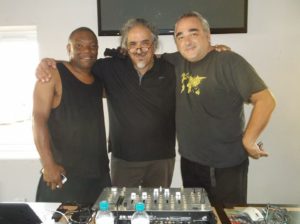 setting up with Eric Pascal & DJ Mario
---
Durban South Africa 2014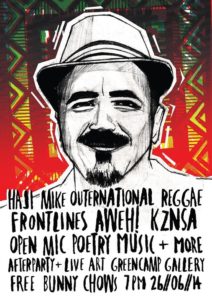 ---
Japan – From Cyprus to Fukushima with Med Dred & Direct Impact  2013