I am not sure where to start…so I asked one of my collaborators, the mighty Gibsy Rhodes, King of The Underground, to scribe some thoughts…
Haji Mike
Dub Poet – Radio Presenter – DJ – Writer – Doctor of Philosophy
"Wheel And Come Again"  by a scribe called Gibsy Rhodes
You'll find him on Youtube, Soundcloud, Twitter, Talawa, Versionist, Facebook, iTunes et al. He's been on the BBC (Rhythms Of The World TV Programme, and Andy Kershaw live radio sessions). He's graced many a radio station both land and net based and he even used to have his own TV show on SIGMA TV in the mid-1990's.
His dub poetry has appeared on many underground artists creations (attempted full discography below) not only on dub music but hip hop, acid funk and world music. He's toured various countries from South Africa, Japan, UK, Greece, USA, Ireland, France, Portugal as a MC, DJ and Dub Poet. Currently he  DJ's on GreekBeat Radio in London from  Nicosia, Cyprus every Thursday 2-4pm UK/4-6pm CY selecting his favorite music, old and new.
He is also an Associate Professor at The University of Nicosia, where he teaches  Digital Media and Communications and has lectured at conferences throughout the world.  He edited the  book  'Art And Social Justice – The Media Connection" – Cambridge Scholars Publishing and recently completed research on Bob Marley Radio which you can access here
In 2017 Haji Mike joined a band, the Highgate Rockers at the grand old age of 57! In the summer of 2018 they recorded  their debut LP 'RLY?' at Real World Studios
Haji Mike produces a weekly Radio Show on Nice Up Radio  and DJs at  events in Cyprus and around the globe. He also writes for UK Vibe Magazine.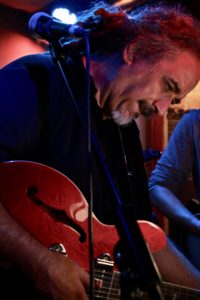 "The main thing that keeps me motivated is the live situation. No matter what happens to how we buy or get the music for free, there will always be the need, the fulfillment in audiences to see, hear and feel music as a live performance. And musicians themselves, will always get that equal buzz factor, doing it in front of audiences, and making a communicative connection – no matter the content, style or sounds. Some people will do it for fame, some for love, and some for peace, but at the end of the day, many of these people will feel that need to carry on and perform." Haji Mike.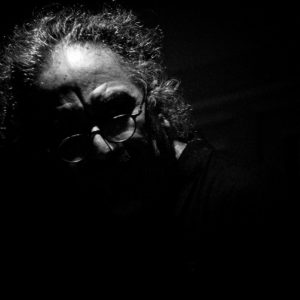 Discography